INTIMIDATOR GC1K CREW
INTIMIDATOR GC1K CREW
When we launched the GC1K Series last year, we wanted to bring you more POWER than any other UTV in its class on the market. We did just that, with 83 HP, 60 pounds of torque, and speeds of up to 65 MPH. Hit the nail on the head!


After launching the GC1K, we still felt we could do more. What could we do to build on this model? What could we add to improve and grow the GC1K series?? That's where the GC1K CREW Series UTV comes in.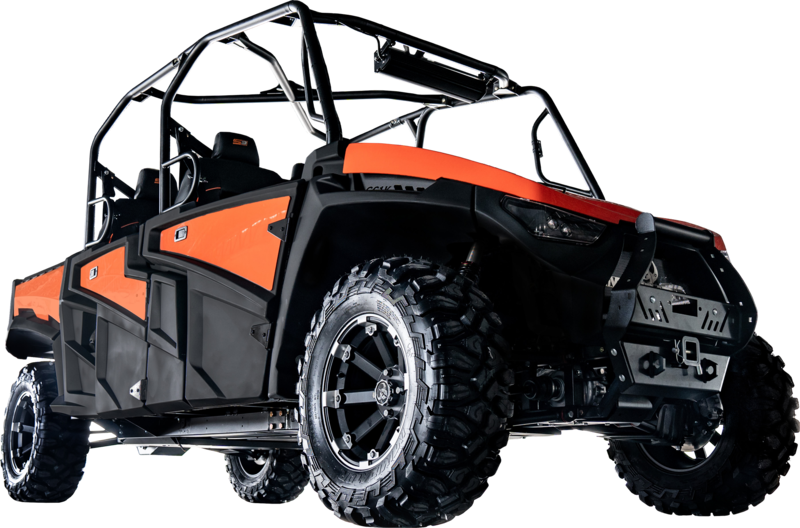 The Crew model of the GC1K Series, allows you to take it to the next level while bringing more passengers with you. Whether you're headed deep in the woods or to work on the farm, the GC1K Crew has the horsepower and towing capacity you need to get the job done.

The style will draw you in, the comfort and power will seal the deal. You will love the added features each stage has to offer. The rotomolded plastics are coupled with a sturdy steel frame for long term durability. Sleek, automotive style headlights come standard with both high and low beams and LED daytime running lights. From custom designed seats to specially engineered air flow, the GC1K Crew offers you the comfort, power, and performance you're looking for.

This series also comes in 3 available stages, allowing you to select the model with exactly the features you prefer. All of the stages include the following features:

• 1000cc TGB Engine

•
Rotomolded Plastics for Strength, Safety, Quality, and Looks

•
Rotomolded Factory Doors 

•
¾ Ton Heavy Duty Frame and Components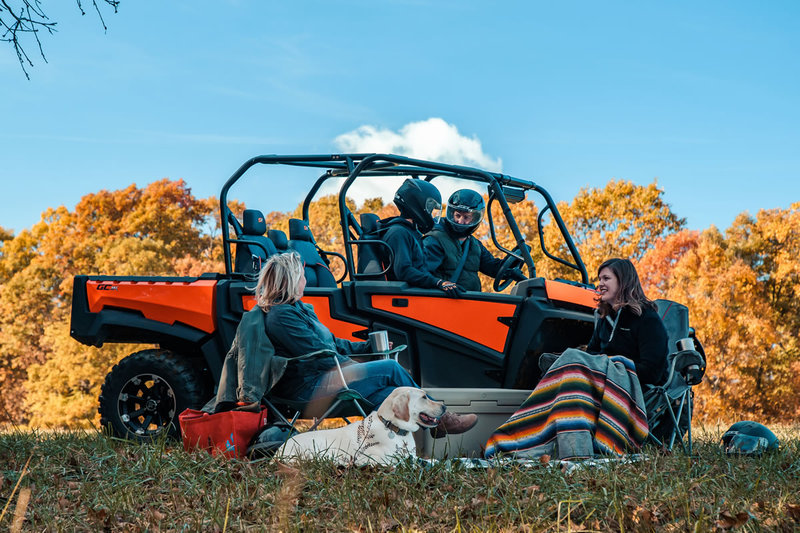 GC1K Crew UTVs are available in orange, gray, OD green, and Realtree camo. Come test drive one TODAY!